September 10, 2020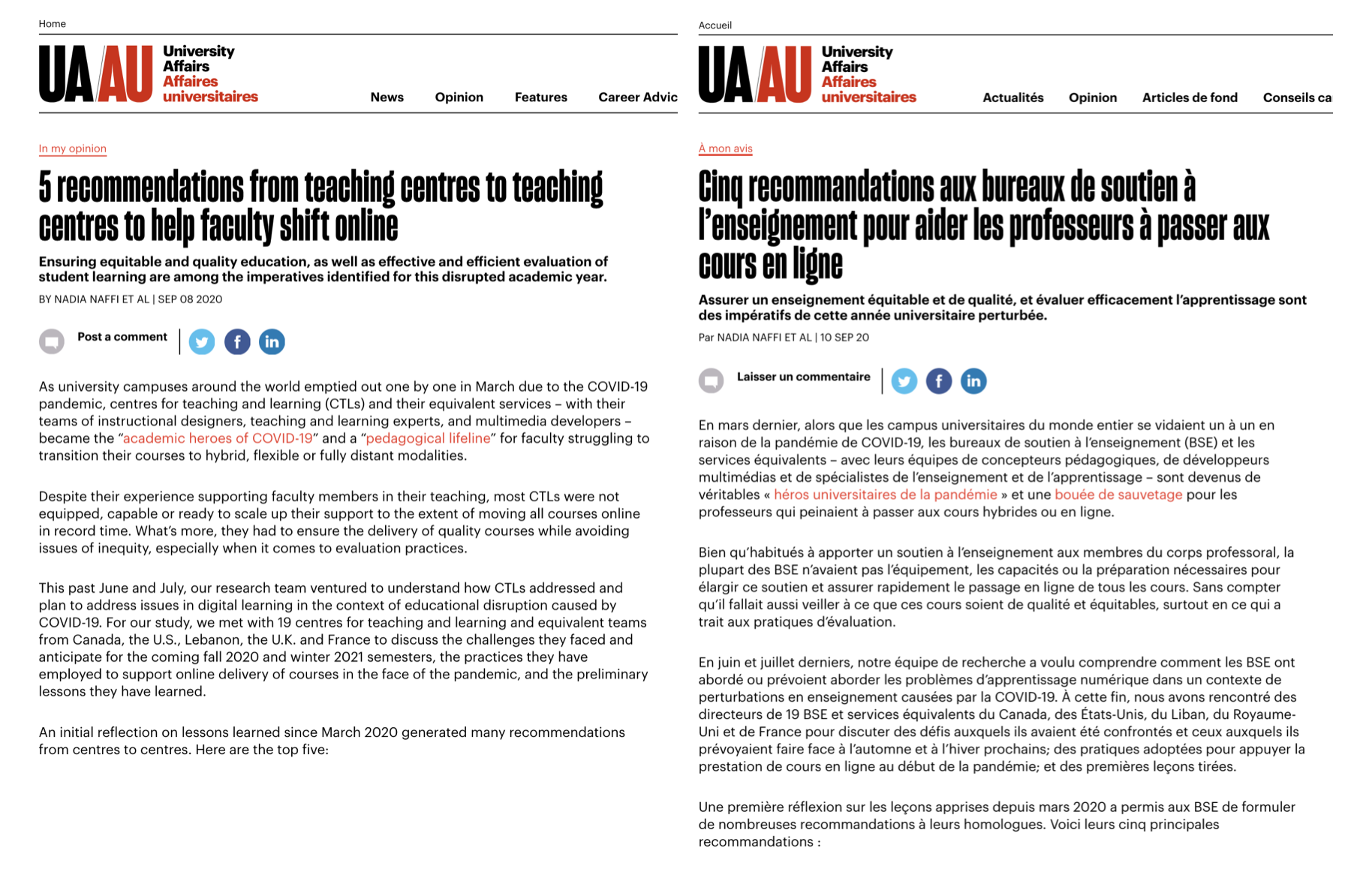 As university campuses around the world emptied out one by one in March due to the COVID-19 pandemic, centres for teaching and learning (CTLs) and their equivalent services – with their teams of instructional designers, teaching and learning experts, and multimedia developers – became the "and a" for faculty struggling to transition their courses to hybrid, flexible or fully distant modalities.
Despite their experience supporting faculty members in their teaching, most CTLs were not equipped, capable or ready to scale up their support to the extent of moving all courses online in record time. What's more, they had to ensure the delivery of quality courses while avoiding issues of inequity, especially when it comes to evaluation practices.
This past June and July, our research team ventured to understand how CTLs addressed and plan to address issues in digital learning in the context of educational disruption caused by COVID-19. For our study, we met with 19 centres for teaching and learning and equivalent teams from Canada, the U.S., Lebanon, the U.K. and France to discuss the challenges they faced and anticipate for the coming fall 2020 and winter 2021 semesters, the practices they have employed to support online delivery of courses in the face of the pandemic, and the preliminary lessons they have learned.